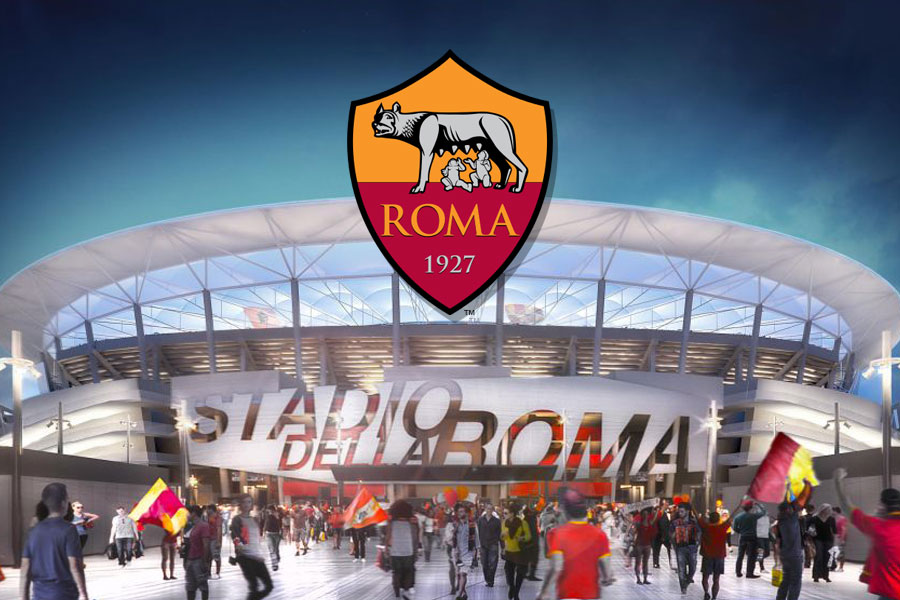 AS Roma will build its new stadium. A project financing operation in cooperation with the city of Rome.
On last Friday 24th Virginia Raggi, major of Rome and Mauro Baldissoni, attorney at law and CEO of AS Roma, announced jointly that the club AS ROMA and the city administration have finally reached an agreement over the project for the new AS ROMA stadium.
The project had already been submitted to the previous administration, nonetheless it needed the approval of the current one in order to be executed.
The negotiation has been hard but eventually seems to be a success for both parties.
AS Roma will have its new stadium in the same area initially chosen for the project. While on the other side, the Major Virginia Raggi obtained to reduce the volume of buildings previewed of the 60%, eliminate the two big towers and convert them into a "business park" building more integrated within the landscape, and more eco friendly (A4 category of energetic efficiency, the highest worldwide). A part from other works of public interest that have been also included into the project, as for instance a new train station and works for the security of the soil.
This great result has been received with great enthusiasm by the supporters of the club and  by the whole citizenship, thanks to its value of public interest.
The stadium and all the renewal of the area will be realized thanks to an operation of project financing between the City administration, which provided the area, and the Club – or better to say a holding of companies lead by the James Pallotta, AS Roma President -.
As occurred in other cases – such as the Emirates Stadium –  in fact the stadium will not be an asset owned by the football club AS Roma, but will be property of a private company and AS Roma will "only" have right to a % of the income – other than those of the match day, which will be fully at advantage of the club – that the complex will generate.
Wether this is a good long termo solution or not for AS Roma and for other football clubs, we will discover it along the way….